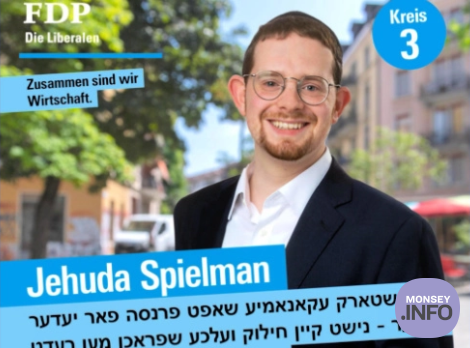 26-Year Old Orthodox Jew Makes Run for Zurich Council Seat
A 26-year old Orthodox Jewish man from Zurich is running to become the only Orthodox Jew on a city council in Switzerland.
Accountant Jehuda Spielman is a candidate for the centrist FDP Party in upcoming elections for the Zurich City Council.
The city of Zurich has approximately 6,000 Jews.
Read More at israelnationalnews