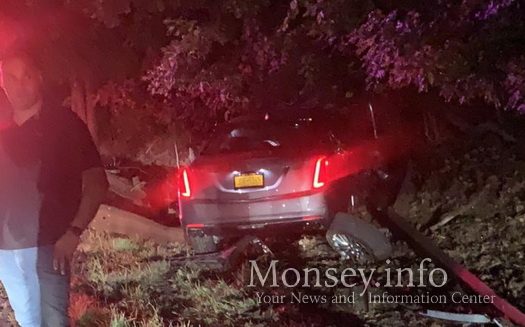 by Monsey.info
A single car crash on the Palisades Parkway sent one person to the hospital Thursday in critical condition.
The accident occurred around 10:30pm Thursday evening between exit 4 and exit 5, after the car left the roadway. Hatzalah was called, and transported one patient in traumatic arrest to Nyack Hospital.
Update: According to police, the victim had stepped out of his vehicle after he believed he hit a deer. Another vehicle then struck him, before exiting the roadway. The man was transported to the hospital where he succumbed was pronounced deceased. The assistance of Chevra Kadisha was not needed.