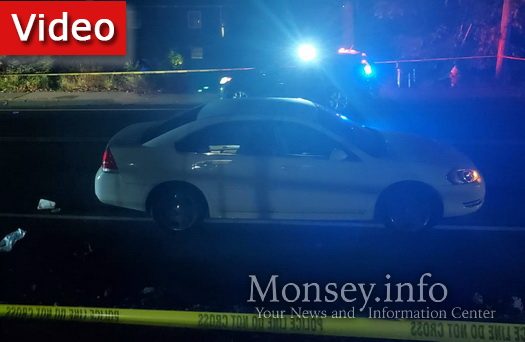 by Monsey.info
Hatzalah rushed a young bochur to the hospital Thursday evening after he was struck by a car on near the corner of College Rd and Dolson Rd.
The bochur was struck around 7:30pm Thursday and was reportedly in critical condition.
The street was closed down for hours by the Ramapo Police Department as they conducted their investigation. The road was reopened at approximately 11:00pm.