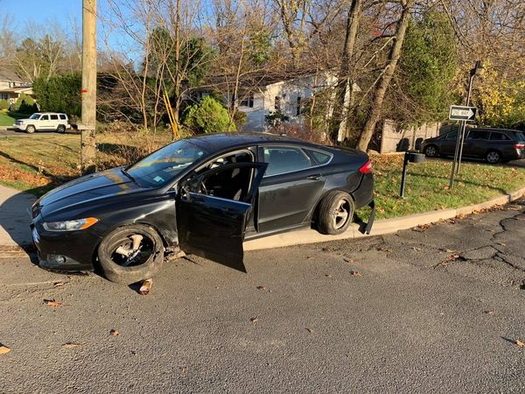 Photo Credit: Ramapo PD Facebook
by Monsey.info
Two mailboxes and a signpost have become the latest victims of drunk driving Monday after being flattened in Chestnut Ridge.
At approximately 2:44pm Monday afternoon, the Ramapo Police Department responded to a one-car motor vehicle crash in front of 968 Chestnut Ridge Rd.
Upon arrival, the officers found that the vehicle had struck two mailboxes and a signpost before spinning around multiple times and striking a curb.
Luckily, no people were injured by the drunk driver and the vehicle became stuck and unable to continue.
The driver was arrested for DWI.