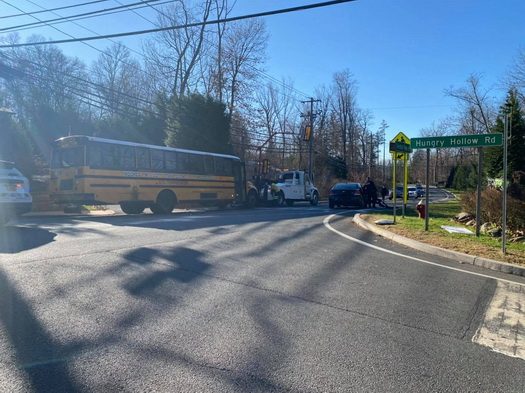 by Monsey.info
A car vs. a school bus crash Sunday morning thankfully left no injuries, but ended with the arrest of the driver of the car.
The crash took place on Chestnut Ridge Road and Hungry Hollow Road in Chestnut Ridge.
The school bus, with lettering saying from a Satmar Yeshiva, thankfully was empty of children at the time.
According to the Ramapo police Department, The driver of the Chevy was arrested for Operating a Motor Vehicle with a Suspended Registration and Unlawful Possession of Marijuana.
Both vehicles required towing from the scene.
Photo Credit: Ramapo PD Facebook