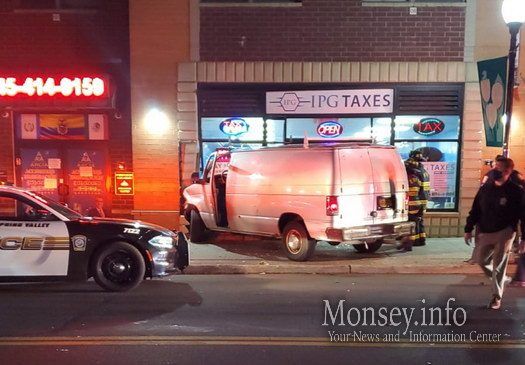 by Monsey.info
I guess someone thought that "depreciation" of their vehicle would help them on their taxes.
At approximately 8:30pm Tuesday evening, a grey utility van slammed nose-first into a building on North Main Street housing a Tax Center in Spring Valley.
Multiple ambulances were called to treat those in the van and one person in the building.
Fire crews were also dispatched, as there was worry that the building may have become structurally unsound.
While the exact cause of the crash has yet to be released, it may have stemmed from a collision with another vehicle.