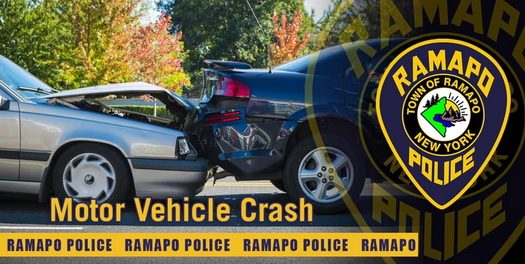 by Monsey.info
A woman has died Shabbos morning in a single-car crash that caused the vehicle to flip on its side.
At approximately 2:50am shabbos morning, police responded to a report of an overturned vehicle on Rt.202 in the Village of Montebello. The officers arrived to find the car on its side, having hit a utility pole during the crash.
According to preliminary reports, the driver of the vehicle was a 17-year-old male from Suffern, NY, who was intoxicated at the time.
The car had been occupied by five people, all of whom were under the age of 18. Four of the people in the car were injured and one, a female, was declared dead at the scene.
The four injured occupants were rushed by ambulance to both Nyack Hospital and Westchester Medical Center, where they were treated for non-life-threatening injuries.
Soon after the crash, power was cut to the surrounding areas as emergency crews repaired damage to the utility pole.
The Rockland County District Attorney's Office is assisting the Ramapo Police Department Crash Investigation Team with the investigation.
The driver, whose identity will be withheld due to his juvenile status, was charged with Manslaughter 2nd, Assault 2nd, Vehicular Assault 1st, Vehicular Manslaughter 2nd and DWI. He was arraigned virtually this afternoon in Rockland County Youth Superior Court, and was released on his own recognizance to return to court on Monday April 26, 2021.