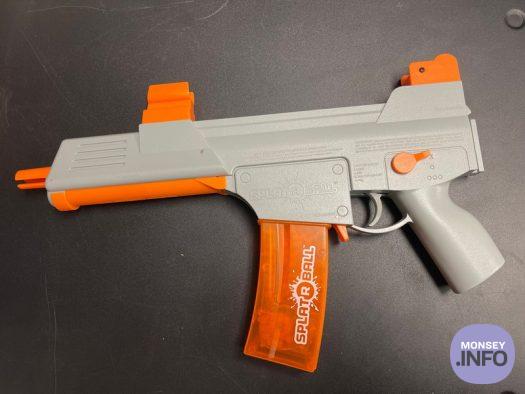 Arrest Made in Motzei Shabbos BB Attack
by Monsey.info
The Ramapo Police Department has announced the arrest of a 16-year-old from Spring Valley in the BB attack on a Jewish person on Motzei Shabbos.
Chaverim and the Ramapo Police Department had responded to a driveway on Decator Ave around 2:20am Motzei Shabbos after a person reported having been shot in the face with what appeared to be a BB gun.
Thanks to a lead on a suspect vehicle provided by a Chaverim volunteer, the Ramapo Police were able to identify three juveniles "out for a joy ride". According to the police, a passenger in the car was shooting garbage cans with a gel gun and also struck the man in the face with a gel projectile.
The 16-year-old from Spring Valley was arrested for Attempted Assault 2nd (Felony), Reckless Endangerment 2nd & Criminal Possession of a Weapon 4th all returnable to the Family Court due to his age.