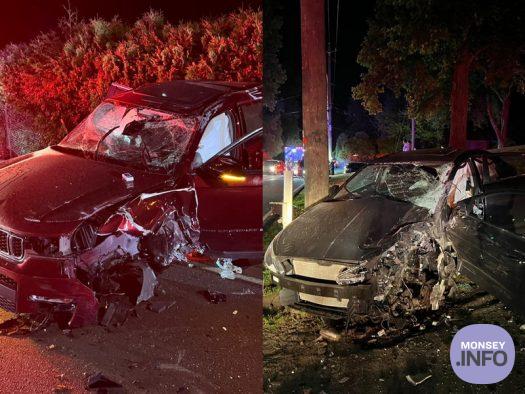 At Least One Person Severely Injured in Late Night Pomona Crash
by Monsey.info
Emergency responders battled against time Sunday night in an effort to save the life of at least one victim in a two-car crash in Pomona.
The crash took place on E. Willow Tree Rd near Arcadian around 12:30am, with a car and Jeep colliding on the roadway and sending both vehicles off the road.
Hatzalah and other first responders rushed to the scene and extricated multiple patients who were transported to the hospital.
The cause of the crash has not yet been determined.