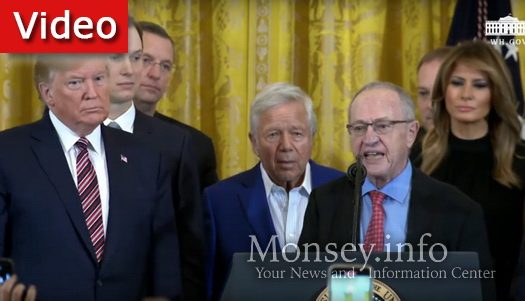 Watch as President Donald Trump and the First Lady participate in the a Chanukah reception at the White House.
Also participating in the event was Professor Alan Dershowitz, as well as a Chabad Shliach.
Thew event was highlighted with the signing of an executive order facing down Anti-Semitism, and noting Judaism as a nationality.