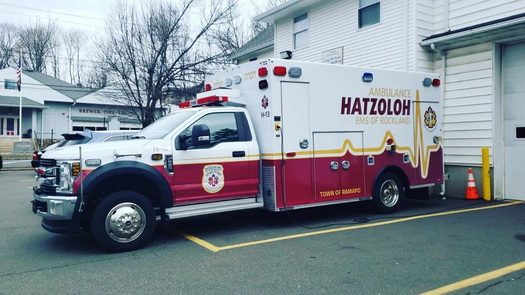 by Monsey.info
In a message to the Rockland County Jewish community, Rockland Hatzoloh advised the community of continued cases of COVID-19, and reminds everyone to continue taking precautions.
"Over the past 2 weeks, Hatzoloh has been on various emergency calls for people who are showing different symptoms of COVID-19," the hatzoloh coordinators wrote. "Many people are b"H showing only mild symptoms, but some have been in severe distress and needed to be transported to the hospital."
The community alert asks that the community continue to take precautions, including wearing masks were social distancing is unable to be maintained.
Read The Full message Below: