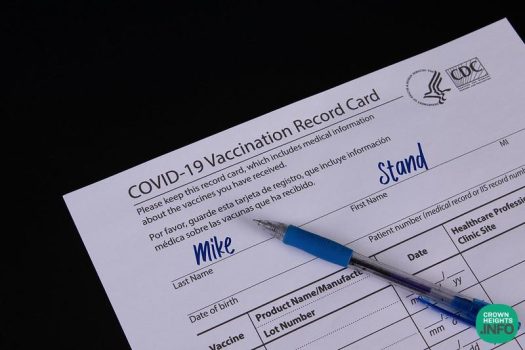 County COVID-19 Website Updated to Provides Personalized COVID-19 Isolation and Release Letters
Rockland County Executive Ed Day and County Health Commissioner Dr. Patricia Schnabel Ruppert announced an update to the Health Department's COVID-19 website and form system that will now allow those who test positive for COVID-19 to self-generate the Isolation Order required by many employers and schools.
"This update makes it more convenient for residents who test positive at home or via a lab test to get the paperwork they need to document these COVID-19 related absences. It will also make things easier on our Health Department staff who have been inundated with calls from those who need the Isolation Order," said County Executive Ed Day.
Residents who have a positive test result and require email documentation of a positive test result may request a personalized Isolation Order by completing the "Self-Attestation of Positive COVID-19 Test Results" at https://rocklandgov.com/departments/health/coronavirus-covid-19/report-a-positive-test/
Upon completion of quarantine or isolation, residents may request a personalized "Release Letter" that can be provided to a school or employer to show eligibility to return to school or work at https://rocklandgov.com/departments/health/coronavirus-covid-19/release-letter/.
Residents are encouraged to get tested for COVID-19 if you have been exposed, are feeling unwell, plan to be in a group setting, or want to visit with vulnerable loved ones. If you have symptoms of COVID-19, it's important to get tested and isolate until you know your results. For residents who have taken a home test, there is no need to report the results of that test to the Health Department.
"Due to the recent surge, the Health Department will not be able to reach every COVID-19 positive resident through contact tracing. As a result, we have created several self-serve forms for residents to attest that they are following COVID-19 protocols. We encourage residents who require documentation for work or school and Federal or State leave benefits to complete the online attestation(s) if needed. If you are experiencing symptoms and need medical assistance, contact your doctor," said County Health Commissioner Dr. Patricia Schnabel Ruppert.
Due to the fast-spreading Omicron (B.1.1.529) variant, the rise in the number of people getting tested has also quickly increased. Residents looking for a test can now make an appointment for a rapid (antigen) test at the New York State run site located at the Patriot Hills Golf Club in Stony Point. This site is open Monday through Saturday from 8 AM – 6 PM, appointments are strongly recommended. Testing is FREE at any New York State run test site; appointments can be made at https://www.gogettested.com/.