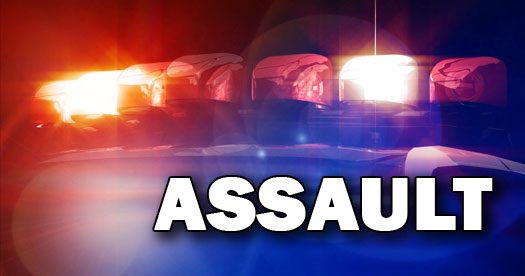 An elderly Jewish man was brutally assaulted with a brick Tuesday morning, as he walked through Rochester Park in Crown Heights. Hatzalah rushed the man to the hospital, where he is being treated for facial injuries.
by CrownHeights.info
An elderly Jewish man was brutally assaulted while walking through Rochester park Tuesday morning. Witnesses say that the elderly man fought back, as he was brutally beaten with a brick.
The man was reported to have suffered severe injuries to his face, including having his teeth knocked out.
The brutal assault was witnessed by others in the park, who rushed to his aid.
The man was treated by Hatzalah, and rushed to the hospital with police escorting.
This article will be updated as information becomes available.
Update: The attacker is reported to have not said anything while attacking the elderly man. Hate Crimes Task Force is investigating the incident.
Update 11:48am: The following was posted on Councilman Chaim Deutch's Twitter account:
A 64 year old Jewish man was violently assaulted in Rochester Park in Crown Heights. THIS is the weapon that was used against him.

Has it become too dangerous for openly religious Jewish men to walk the streets of NYC?@NYPDHateCrimes is currently investigating this attack. https://t.co/iWMHYzEMGO pic.twitter.com/2IO74a5edp

— Councilman Deutsch (@ChaimDeutsch) August 27, 2019
Update 11:58am: Video footage of the assault was captured by a witness, and handed over to the police. Witnesses also report that the man had not only targeted the Jewish man, rather had been attempting to assault many people in the park.
Disturbing images of victim's bloodied clothing after being brutally attacked with a brick. Chassidic victim still hospitalized with broken nose and teeth knocked out. @NYPD77Pct @NYPDHateCrimes investigating. pic.twitter.com/rBcuCZMrCI

— Yaacov Behrman (@ChabadLubavitch) August 27, 2019