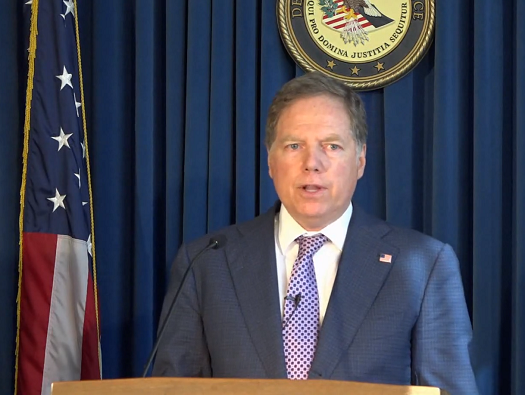 Geoffrey S. Berman.
Geoffrey S. Berman, the United States Attorney for the Southern District of New York, announced that Jorge Padilla pled guilty on Thursday to defrauding victims of more than $900,000 by soliciting investments in a sham financial firm based on misrepresentations and fraudulent documents. Padilla pled guilty before U.S. District Judge J. Paul Oetken.
From at least in or about September 2014 through in or about April 2017, Padilla is alleged to have orchestrated a scheme to solicit investments in a sham family investment office, Dunatos Capital.
Padilla, a financial professional registered with the Financial Industry Regulatory Authority (FINRA), worked throughout the period at issue for large financial institutions. Nevertheless, Padilla, targeting Argentina-based victim-investors who had been clients of one such institution, claimed he had gone to work for Dunatos Capital, purportedly a family office managing tens of millions of dollars in investments.
In order to solicit investments in this sham firm, Padilla made false representations, including claiming, for example, that Dunatos had tens of millions of dollars under management, was regulated by U.S. financial regulators, and operated out of non-existent Manhattan-based offices.
After victims transferred funds pursuant to Padilla's directions, Padilla prepared and sent fraudulent statements about how the funds were invested.
Padilla solicited more than $900,000 in purported investments in the sham firm.
Padilla, 33, of Haverstraw, New York, pled guilty to one count of wire fraud, which carries a maximum sentence of 20 years in prison. He now awaits sentencing for his crime.
Mr. Berman praised the outstanding investigative work of the FBI.
The case is being prosecuted by the SDNY's Complex Frauds and Cybercrime Unit.