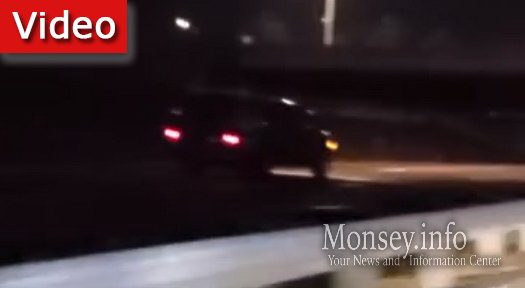 by Monsey.info
I guess being drunk might be this man's best excuse after he was caught driving the wrong way on the highway and ended up crossing the Ramapo Police Department's front lawn.
As crazy as it sounds, the 41-year-old male from Spring Valley NY was originally reported by a person as he entering the New York State Thruway from Airmont Road while driving what appeared to be a utility van and traveling south in the northbound lanes. From there, the man traveled in the wrong direction for over four miles from Airmont Road to the Spring Valley/Nanuet exit, before turning the vehicle around and driving north on the T-way in the northbound lane.
The man exited the T-Way at the Airmont Road exit and proceeded to drive east on Route 59 to the Ramapo Police Department Headquarters where he was stopped as he attempted to cross the lawn.
The driver was placed under arrest for DWI and brought in to RPD for processing. He was later arraigned, released without bail, and is due back at the Village of Airmont Justice Court in December.
"The driver is extremely lucky he did not kill/seriously injure himself or any other motorist.," the Ramapo Police Department noted on Facebook.