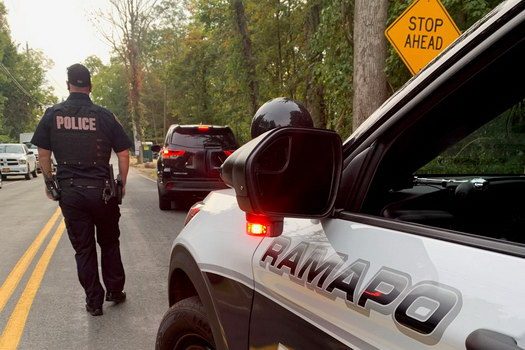 by Monsey.info
A murder in Mahwah sparked a manhunt that traveled into Rockland County Monday night.
The incident began at a rental home on Ave A in Mahwah, where police found a person shot around 10:00pm.
Officers put out a bolo for a black Chrysler with Mississippi license plates, which was quickly located driving through Rockland County.
According to the Daily Voice, a cellphone in the vehicle was pinged to several locations in Rockland County, including Washington Avenue in Suffern and the Palisades Center Mall in West Nyack.
A police chase ensued, but it appears that the car was ultimately not apprehended.
Update: The suspect was arrested in the Bronx by the NYPD.