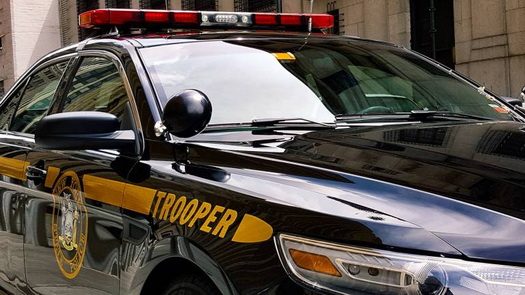 On July 21, 20217 at approximately 10:45 p.m., troopers from the state police barracks in Haverstraw stopped a 2006 Volkswagen Passat on the Palisades Interstate Parkway in the town of Stony Point for a vehicle and traffic law violation.
Investigation after the stop revealed the occupants of the vehicle were in possession of an illegally defaced loaded Taurus Model P2-22 handgun.
Edison Estevez, age 20, from Middletown, NY and Shailene Ventura Vasquez, age 22, from Bronx, NY were arrested for Criminal Possession of a Firearm, Criminal Possession of a Firearm 2nd degree (loaded firearm), Criminal Possession of a Weapon 3rd degree-defaced weapon, all felonies. Ventura was additionally charged with the misdemeanor Criminal Possession of a Controlled Substance 7th degree.
Both defendants were arraigned at the Town of Stony Point Court and remanded to Rockland County Jail.