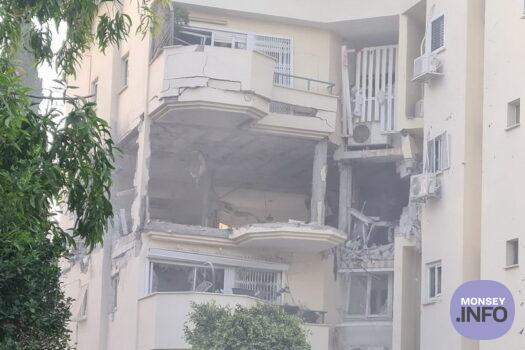 Direct Rocket Hit on Building in Rehovot, One Person Killed
A rocket fired by terrorists from the Gaza Strip struck a residential building in Rehovot, causing significant damage and killing one person.
One person was killed in the rocket strike, and five people injured, Magen David Adom (MDA) reported. This is the first fatality on the Israeli side since Operation Shied and Arrow began Monday night.
Earlier, the IDF announced that over 550 rockets had been fired at Israel so far this week as of 2:30 this afternoon.