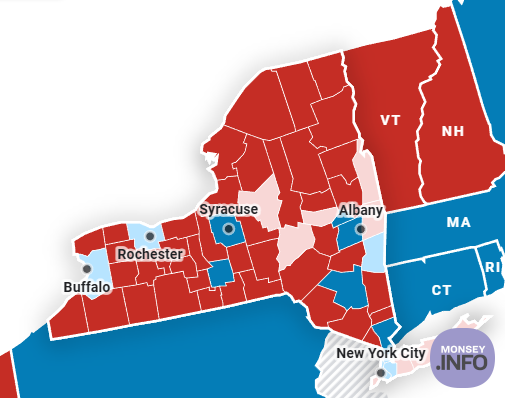 Election Updates: Hochul Leads, The Jewish Community Makes A Strong Impression
by CrownHeights.info
It's the morning after the election and results have mostly been tallied in races across the country. With the trends now visible, lets take a dive into the results, and what they mean.
A Red Wave?
A massive red wave, that was supposed to sweep the country and handily place Republicans in control of the Congress, Senate, and governorships across the country, didn't really materialize in the end. While Republicans definitely showed gains in many races, the overwhelming wave just wasn't the case.
The Jewish Vote
Without question, the Jewish community came out a winner in this election.
Despite endorsement losses, the main goal of bringing out voters was an overwhelming success, packing local polling sites and even forcing the New York Board of Elections to rush additional staff to voting sites in Brooklyn.
For the Rockland County Jewish community, the win was clear to see, with thousands of voters flocking to a handful of voting stations in the area. It's a complete transformation from just a few years ago where the Jewish community was roundly ignored and snubbed by most public officials.
Hochul vs. Zeldin (Updated 9:00AM)
While the race looks "tight" incumbent Governor Kathy Hochul appears to have pulled an early lead on Republican Lee Zeldin, and held on. With 93% of the vote tallied, Hochul leads Zeldin by around 300,000 votes, a commanding lead that Zeldin has little chance of closing.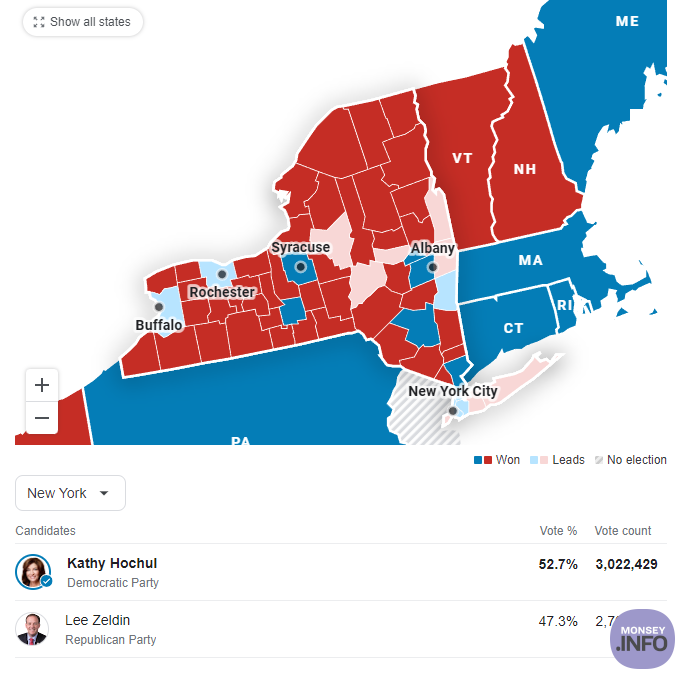 Lawler vs. Maloney (Updated 9:00AM)
This awkward race taking place in Rockland County pits one of the most powerful Democrats (Maloney) against a well established and liked Republican (Lawler).
The history behind the race began when redistricting completely changed the face of New York and removed a congressional seat from the state. Forced to face of, the two began heavily campaigning in Rockland County's Jewish community.
With 95% of the vote counted, Lawler leads Maloney by just over 3,000 votes, a number that could easily be overcome with just a few percent of the vote.
Fetterman vs. Oz (Updated 9:00AM)
This Senate race in Pennsylvania is perhaps very surprising for some, as Democrat John Fetterman hold a narrow lead over Republican Mehmet Oz.
Fetterman gained media attention just months before the election after suffering from a stroke that has left him with deficits that were seen as taking away his chances of winning. In fact, his terrible performance in the races only live debate was so bad that many thought it was the nail in the coffin for the Senator.
But he persisted, and with 93% of the vote counted, he now leads Oz by 150,000 votes.