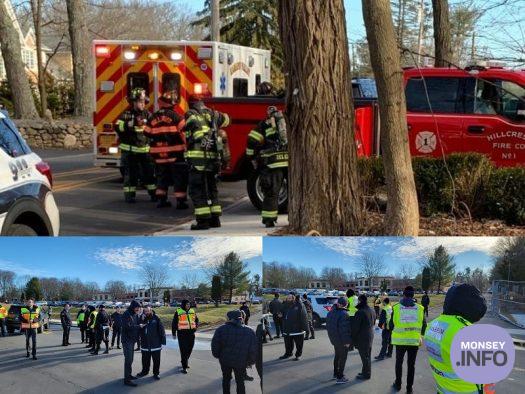 Fire Breaks Out In Yeshiva of Spring Valley Girls School, No Injuries Reported
by Monsey.info
A fire at the Yeshiva of Spring Valley Girls School sparked a large emergency response Monday morning, thankfully without any injuries.
According to reports, the fire broke out at 142 Grandview Ave at approximately 12:30pm at a wing of the school that was presently under construction.
As a precautionary measure, all the girls from the school were evacuated from the premises as firefighters tackled the blaze.
While the firefighters knocked down the fire, the girls were separated into groups to find warm places to shelter, until approximately 1:30pm when they were let back into the building.
Rockland Chaverim assisted the girls by bringing school buses to the location where the girls could remain warm.
According to the fire department, the fire was caused by burning construction materials on the spatially constructed wings roof, leading to a large amount of smoke and flames.
No injuries were reported in the entire incident.