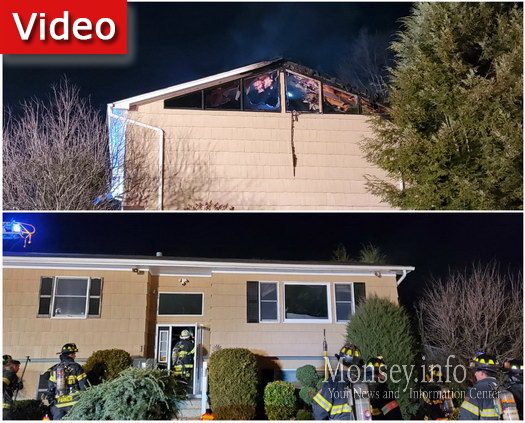 by Monsey.info
911 received multiple calls in the early hours of Friday morning for a fire on Harold Street in Nanuet.
Multiple fire and EMS agencies responded, quickly dousing the blaze.
The home had recently been sold to new owners according to a neighbor, and the new owners were not home at the time.