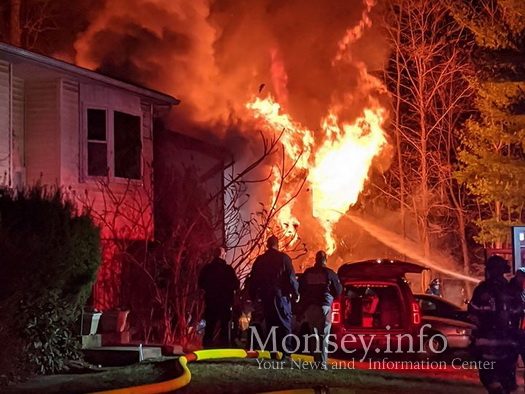 This morning at 5:37am, first responders reesponded to a 911 call of a reported structure fire on Rockland Lane.
Initial reports told of an occupant of the house that was trapped in the burning residence.
When first responders arrived, they found the house fully engulfed in flames.
Multiple fire agencies responded to the scene to battl the blaze.
Upon extinguishing the blaze, one male victim was located deceased inside the house. His identity is being withheld at this time.
No other injuries as a result of the fire were reported from the fire, and the cause is still under investigation.
Photos Credit: Ramapo PD Facebook