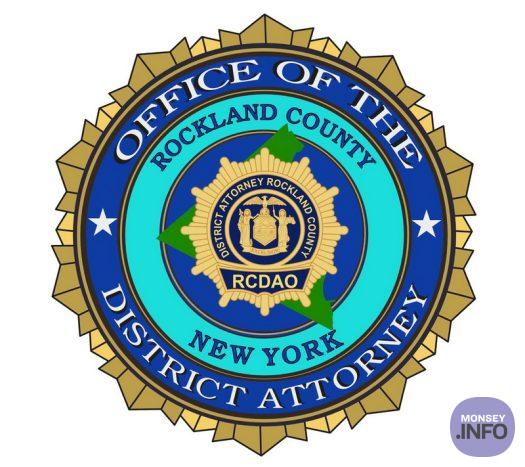 Former Haverstraw Deputy Mayor Sentenced, To Pay Full Restitution
District Attorney Thomas E. Walsh II announced today that Emily Dominguez, former Deputy Mayor and Village Trustee of Haverstraw has been sentenced for stealing more than $11,000 in funds and donations from the Rockland Community Foundation (RCF), a not-for-profit organization that Dominguez oversaw as a board member and former president.
The Rockland Community Foundation oversees and administers hundreds of charitable funds in Rockland County. One such fund is the Haverstraw Neighborhood Fund (HNF), founded by Emily Dominguez and another individual. The fund was purportedly established to provide resources and support to the residents of Haverstraw through their fundraising efforts, including an annual backpack fundraiser, and Thanksgiving and Christmas dinners.
Between March and October of 2020, the defendants submitted eighteen (18) false receipts to the Rockland Community Foundation for reimbursement for expenses allegedly incurred by Emily Dominguez and another individual. The receipts from Portobello's restaurant and catering, where Janice Dominguez was formerly employed, were entirely false, purporting to represent food provided to residents of Haverstraw, when in fact, no such food was ever supplied.
On September 20, 2022, Emily Dominguez pled guilty to Grand Larceny in the Fourth Degree and admitted her involvement in a scheme where she submitted false recipients and stole money from the Rockland Community Foundation.
"As an elected official, one has a duty to uphold the law and serve the community with integrity. Today's sentencing finalizes the criminal investigation, holds the elected official accountable for their actions and provides restitution to the Rockland Community Foundations." said Rockland County District Attorney Tom Walsh. " I commend the excellent investigative work conducted by the Rockland County District Attorney's Special Investigations Unit and the New York State Comptroller's Office on this multi-agency case."
Emily Dominiguez was sentenced today by Judge Prisco to 5 years probation along with $8,966.25 in restitution that will go directly to the Rockland Community Foundation.