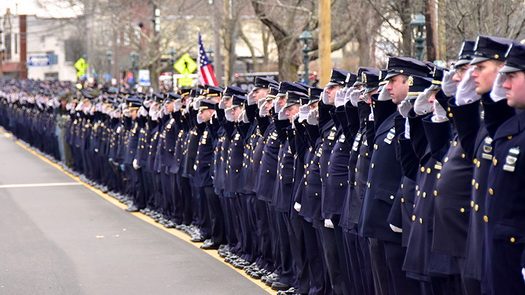 The Monroe Police Department has issued an advisory to avoid the Still Rd area of Monroe on Friday, October 4th, 2019, from 7:00am to 3:00pm due to multiple road closures for the funeral of NYPD officer Brian Mulkeen, following his death while on duty.
Motorists should anticipate significant delays in and around the area.
The funeral detail is expected to cause major traffic congestion, with the entire Monroe-Woodbury exit expected to be clogged up, affecting the adjacent Kiryas Yoel community.
The following streets will be closed for the duration of the funeral detail:
-The entire length of Still Rd.
-The entire length of Reynolds Rd.
-Orange Turnpike will be closed from Still Rd to Harriman Heights Rd.
-Pine Tree Rd will be closed from Still Rd to Winchester Dr. (access will be allow. to Pine Tree School).
-Stage Rd will be closed from Ryc Hill Rd to Still Rd.

Several officers will be located inside and around the road closure areas to help detour motorists. Alternate travel routes should be considered.