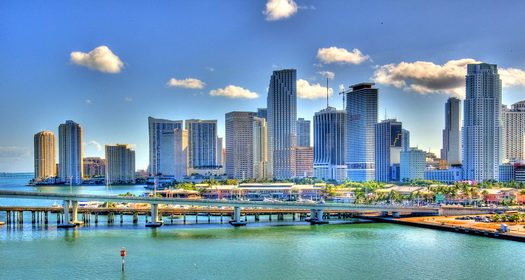 Miami Skyline
Florida reported two consecutive days of more than 2,000 new daily cases of the coronavirus as the Sunshine State reopened additional beaches during the pandemic, according to a report.
On Saturday, the state reported a daily record of 2,581 cases of COVID-19, which 2,016 were reported on Sunday, ABC News reported.
Most of Florida has entered Phase 2 of Gov. Ron DeSantis' reopening plan, which allowed bars, movie theaters and tattoo parlors to resume operations on June 5 with restrictions.
Miami Mayor Francis Suarez said he wouldn't rule out pausing the city's reopening based on the data.
Read More at the New York Post