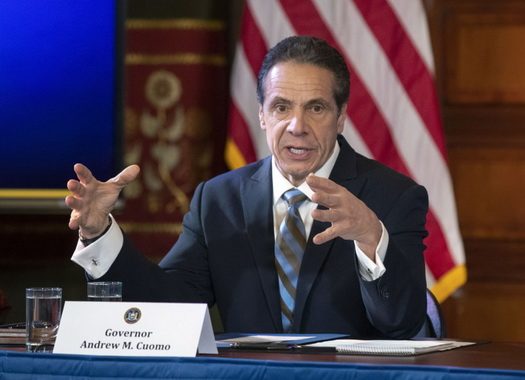 Mike Groll/Office of Governor Andrew M. Cuomo
by Monsey.info
In a warning to Yeshivos across the state, Governor Andrew Cuomo gave notice to non-compliant schools in the governor's "red zones" that remain open despite a required closure, that they might lose funding.
"If schools are operating it's easy enough to find out," Cuomo said. "The schools that have been identified as violating the closure order, they will be served today with a notice mandating they close and we are withholding funding from those schools."
The warning was pointed primarily towrads New York City, Orange County, Rockland County, the Town of Ramapo, and the Village of Spring Valley, all areas with a large Jewish population.
The warning was meant to force compliance according to the governor. "I guarantee if a yeshiva gets closed down and they're not going to get state funding you will see compliance," he said.