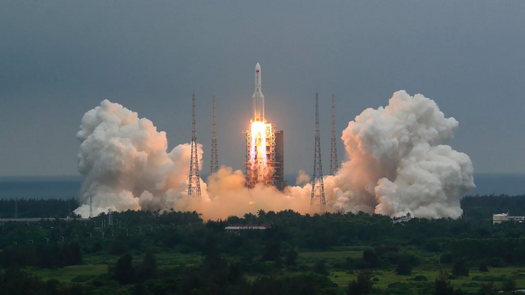 A massive piece of Chinese space junk is unpredictably circling Earth and could rain debris down on New York or another metropolitan area in the next few days, scientists warned.
The 21-ton object is the core stage of one of China's largest rockets, the Long March 5B, which had launched the first module for the country's space station, Space News reported.
When the core component separated from the rest of the rocket, the remaining portion was supposed to take a predetermined path that would send it falling into the ocean.
Read More at the New York Post