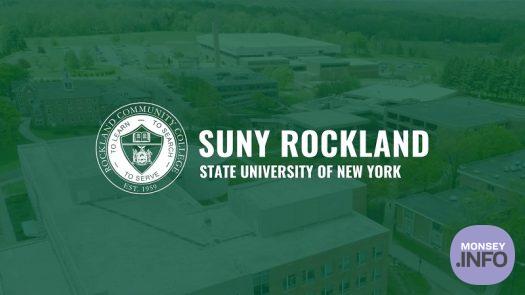 Governor Hochul Announces Expansion of Educational Opportunity Program In Rockland, Other Counties
Governor Kathy Hochul today announced the expansion of SUNY's life-changing Educational Opportunity Program to include four additional SUNY campuses: Cayuga County Community College, Corning Community College, Rockland Community College, and Tompkins Cortland Community College. This increases the total number of campuses to 54, with work continuing to ensure every campus provides access to EOP's academic resources, mentorship, and financial aid.
"Access to affordable higher education makes a fundamental difference in the lives of our future leaders," Governor Hochul said. "By expanding the Educational Opportunity Program, we are helping dismantle inequalities in our education system and giving every New Yorker a chance to pursue a quality education."
SUNY expects to grow the program further with an additional increase of $5.2 million in the recently passed FY 2023 State Budget by expanding to additional campuses, opening 1,000 more spots for eligible students, and increasing the financial aid award for every EOP student.
Since SUNY announced its plan to grow EOP in October 2021, the system has:
Established a $2 million Student Persistence Fund to help EOP students who are at the greatest risk of dropping out due to unforeseen financial circumstances during the academic year. Funding ranges from $50 up to a maximum of $2,000 per student. To date, nearly 1,000 students have received assistance.
Increased funding for EOP students, which goes toward academic counseling, direct financial aid, and additional academic support—at most state-operated campuses, increasing to $2,800 per student, and the overall funding formula at most community colleges, increasing to $1,300 per student.
Doubled SUNY's Pre-Medical Opportunity Program to include 23 new students for the upcoming 2022 summer program. The investment covers student costs including instruction, transportation, and room and board.
Launched the EOP Student Ambassadors Program with 21 student ambassadors to better support EOP students and help strengthen recruitment efforts by engaging EOP students in meeting prospective students.
Purchased 890 laptops to mitigate technology gaps for incoming students, and hired 15 more EOP counselors across SUNY to assist EOP students as they work toward their college degrees.
Cayuga Community College President Dr. Brian Durant said, "The Educational Opportunity Program's impact on accessible higher education is undeniable. Through this landmark program, thousands of students from disadvantaged backgrounds pursued a college degree with the proper academic and financial support. The program's continued expansion to Cayuga and other institutions is a reminder of SUNY's tireless commitment to ensuring fair access to higher education. On behalf of Cayuga Community College, we appreciate the opportunity to offer this program on our campus, and look forward to seeing the success of our enrolled students."
Since its inception in 1967, the EOP has provided access, academic support, and supplemental financial assistance to students from disadvantaged backgrounds, many of whom are the first in their families to attend college. In its 55-year history, the EOP has served more than 78,000 students and evolved into one of the country's most successful college access programs.