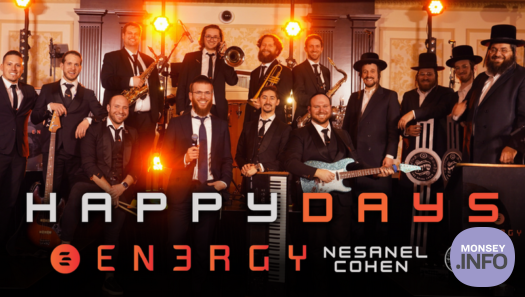 Happy Days – EN3RGY with Nesanel Cohen & Shira Choir
As hard as everyone worked on this project, and as talented as everyone involved is, it could not have come out as beautifully as it did without Hashem Himself giving special siyata dishmaya every step of the way.
"Miracles" was originally released back in 1990, yet it's message rings true now more than ever. En3rgy teamed up with Nesanel Cohen to remind you that even though we're still facing these challenges, that magic moment we have all been waiting for is coming now.
Featuring the fresh arrangements you've come to expect from En3rgy, a moving performance by Nesanel and The Shira Choir's special touch, this music video is sure to keep you singing and dancing… just you wait and see!