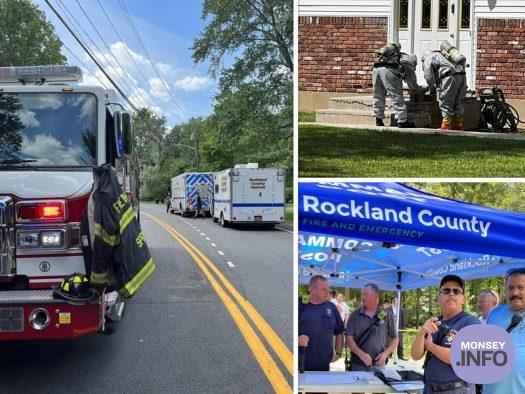 Hazardous Material Scare Wednesday Thankfully Unfounded
by Monsey.info
Dozens of emergency personnel rushed to a home on Grandview Avenue in the Wesley Hills Wednesday afternoon after a package left at the home was found to hold a suspicious substance. Thankfully it was identified as being unharmful.
The incident took place around 2:00pm Wednesday afternoon bringing specialized HAZMAT teams and ambulances rushing to the home.
An ambulance took multiple exposed people to Nyack hospital where they were met by Nyack Fire Department's decontamination unit.
The HazMat team geared up to take samples from the home, thankfully finding no threat after conducting their tests.
The scene included multiple agencies and fire departments including the Ramapo Police Department and Hatzoloh of Rockland County.