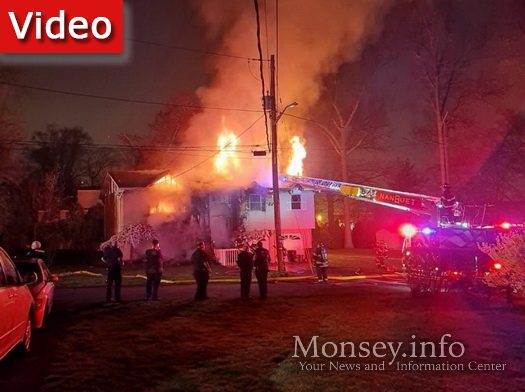 Heavy Fire Guts Home in Nanuet Motzei Shabbos
by Monsey.info
A late night fire broke out in home in Nanuet Motzei Shabbos, destroying the home entirely.
The fire was first reported around 2:40am, bringing firefighters from multiple agencies to the scene.
When the firefighters arrived, they found the home already nearly completely engulfed in flames, and fought the blaze for hours.
Early video from the fire shows flames shooting out of the upper floor and roof of the home, which quickly spread across the entire house.
There were no injuries reported from the fire.