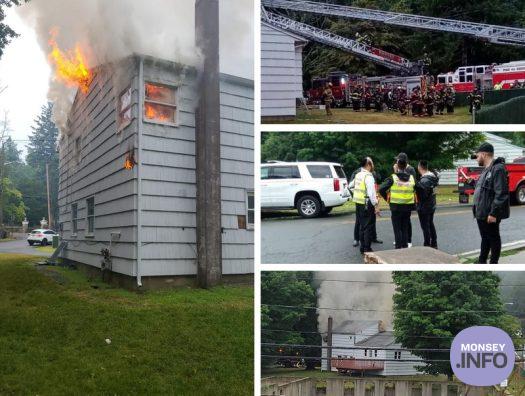 Home Fire Quickly Extinguished In Monsey
by Monsey.info
If there is going to be a house fire, than it might as well be right near the fire house.
Earlier this morning, Lieutenant Moshe Messner of the Monsey Fire Department notified the dispatcher that a home on Medow Lane & Grove St, just across the street from the fire house, appeared to be on fire.
Fire crews quickly arrived to find that the fire centered on the second floor and attic of the home, stretching ladders and extinguishing the blaze.
Hatzalah and Cheverim joined other emergency services on the scene, and the Ramapo Police Department alerted the community that the street will remain closed for an extended period as the fire is investigated.