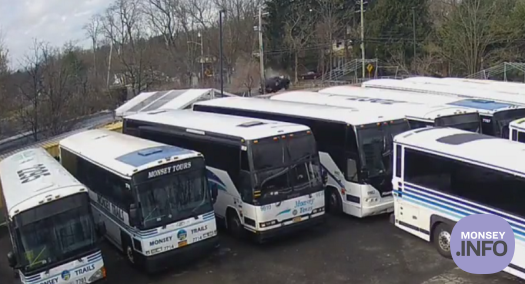 Insane: Fatal Rollover In Front of Refuah Health Caught on Camera
by Monsey.info
At approximately 9:00am Shabbos morning, a fatal crash took place in front of Refuah Health on North Main Street by Britol Ln, and was caught on camera.
According to the Ramapo Police Department, a Jeep Grand Cherokee with just one person inside crashed in front of Refuah, and then rolled over multiple times, fatally ejecting the driver.
Video from a nearby parked vehicle and another from the neighboring bus depot shows that the car rolled over no less than ten times, coming to rest in front of the depot.
The 57-year-old driver from Hillcrest was pronounced dead at the scene, and the street closed temporarily for an investigation.