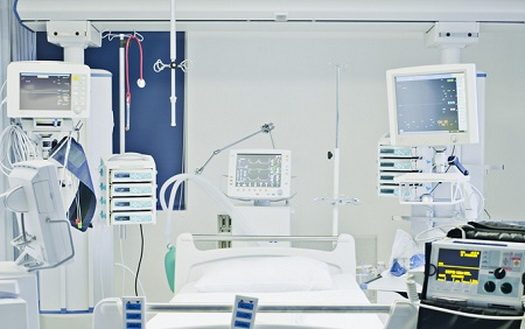 A new report from the Knesset Research and Information Center prepared at the request of Knesset Coronavirus Committee Chairman MK Ofer Shelah reveals that in Israel, there are currently only 1,437 available ventilators.
Respirators and ventilators are two types of devices used in different circumstances to facilitate breathing. While ventilators perform the act of respiration mechanically, respirators do not engage in respiration on their own, but only improve the quality of air by removing contaminants. Respirators facilitate respiration either by purifying air or by providing an air source, whereas a ventilators are used to move breathable air in and out of the lungs in patients who are unable to breathe or have difficulty breathing.
The report also found that as of Tuesday, tests had been performed on 32,346 subjects of whom 2,000 patients were diagnosed, meaning that about 6 percent of the subjects tested positive.
According to the most updated Health Ministry data, as of January 2019 there were 758 Intensive Care Unit (ICU) beds of various types available in Israel.
Of these: 394 general-purpose ICU beds, 64 intermediate ICU beds, 215 cardiac ICU beds, 53 Intermediate cardiac ICU beds, and 32 respiratory ICU beds.
Read More at israelnationalnews