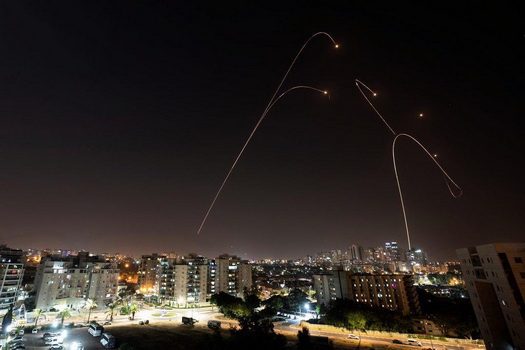 Illustration Image
Explosions were heard overnight Saturday over the city of Ashkelon. Residents reported seeing interceptions of rockets. No siren was sounded.
A short time later, a siren was sounded in Ashdod and Palmachim. The IDF said that the details were under investigation.
The City of Ashdod said that a siren sounded in the northern industrial area of the city, but that no rocket had exploded in the city itself.
Residents of Gush Dan in central Israel also reported hearing a loud explosion and spotting activity of an Iron Dome system in the area.
Shrapnel landed in Bat Yam pic.twitter.com/y4CfTn584U

— Emanuel (Mannie) Fabian (@manniefabian) November 15, 2020