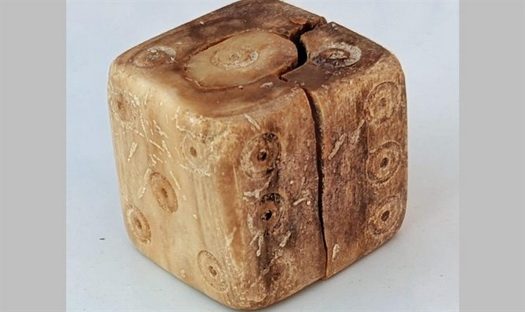 As part of excavation work led by the Archaeology Unit at the Civil Administration at the Khirbet Kfar Mor archaeological site in Beit El, a rare find was discovered: An ancient play die dating to the Second Temple period.
The excavations were carried out as part of an extensive project the Civil Administration has been heading at the site for over a decade. The project has led to exposures of many archaeological finds, and only recently dozens of jars and vessels were found in a cistern.
So far, the findings found at the site have testified to the economic routine of the locals who were engaged in wine industry, olive oil production, growing pigeons, pottery production, and more. Finding the game cube reflects another aspect of the daily lives of the residents, the leisure routine.
Read More at israelnationalnews