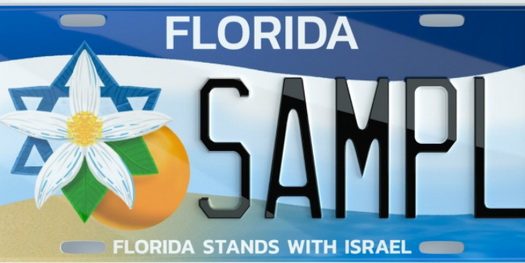 The design for a new specialty license plate in Florida that shows solidarity with Israel has been selected following a public contest and will soon go into production, it was announced on Tuesday.
The victor was graphic designer Daniel Ackerman from Boca Raton, Florida. His artwork won the free public design contest for the "Florida Stands with Israel" specialty license plate, a competition sponsored by the Israeli-American Council (IAC) and coordinated by the co-sponsor organization Artists 4 Israel.
The specialty license plate will go into production once 3,000 have been pre-sold and a portion of the sales will benefit Hatzalah of Miami-Dade.
Read More at The Algemeiner