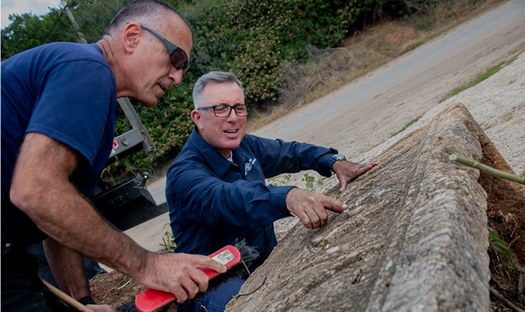 An expansive new facility currently being built at Ramat Gan Safari Park will be an important addition to its wildlife hospital. The new complex, designed to provide advanced veterinary services for birds and mammals, includes a specialized operating theater and a large bird nursery that will provide quiet, heated housing for the frequent feeds needed during the chick-rearing seasons.
During its construction, an extraordinary discovery was made last week – two unique sarcophagi, ancient stone coffins, were found in the earthworks.
Veteran safari workers present at the time said that the coffins had been found years ago in the area of the safari's parking lot. At the time, the sarcophagi were moved to a location near the veterinary clinic and the African savanna zone, but over the years they were forgotten and became buried under sand and thick vegetation.
Read More at israelnationalnews