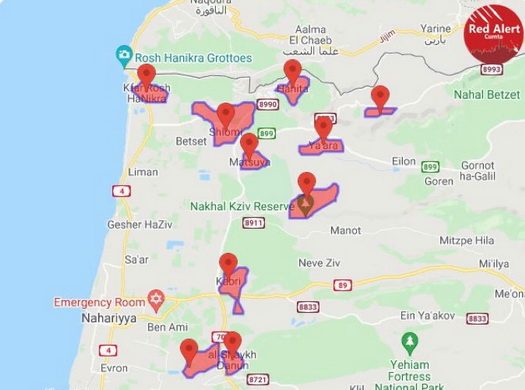 by Monsey.info
Air raid sirens wailed across northern Israel tonight warning of incoming rockets.
The sirens come after Syria accused Israel of attacking a facility near Allepo, allegedly used for missile research and involved in chemical warfare.
This story is developing and will be updated as information becomes available.
Update 9:35pm: Message From The IDF: 2 rockets were fired from Lebanon toward northern Israel. 1 of the rockets was intercepted by the Iron Dome Aerial Defense System & the 2nd rocket fell in an open area inside Israel. We remain prepared to defend Israel on all fronts.
Update 9:27pm: At least one rocket intercepted by the Iron Dome, and another fell in the sea in northern Israel.
Update 9:20pm: Upper Galilee local council says a number of rockets landed near the town of Evron and the sea.
Update 9:12pm: Initial reports suggest 2-4 rocket impacts near Shlomi. No injuries reported.
Update 9:07pm: IDF says details being looked into. Some locals report hearing explosions.