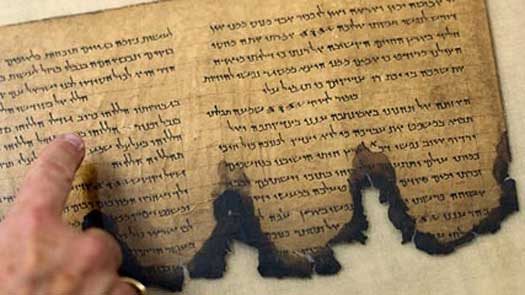 What was thought to be 16 Dead Sea Scroll fragments housed at the Museum of the Bible in Washington, DC, were discovered to be forgeries following an in-depth investigation, reported National Geographic last week.
Most of the 100,000 real Dead Sea Scroll fragments are displayed at the Israel Museum's Shrine of the Book. The 1,800-year-old scrolls were discovered in the Qumran caves in 1947.
Starting in 2002, at least 70 similar fragments were available on the market, and Museum of the Bible founder Steve Green ended up buying 16 of them, which are currently in the museum's collection.
In late 2018, following testing carried out by Germany's Federal Institute for Materials under the museum's order, the museum revealed that at least five of the 16 fragments were not real. An additional investigation by the company Art Fraud Insights that was commissioned by the museum revealed that all 16 fragments are fake.
Read More at The Algemeiner