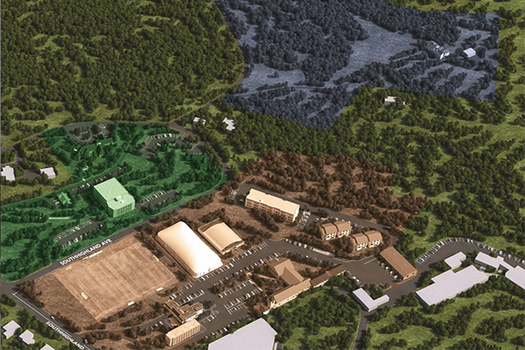 On July 10th, Village Attorney James Birnbaum confirmed in an email to Vizhnitz counsel Joseph Churgin that the congregation has contracted to purchase the campus to operate as a religious school for 250 college students, 250 high school aged students, plus an unspecified number of faculty, staff and family members to live on campus.
Churgin, an attorney with Savad Churgin of Nanuet successfully represented Congregation Rabbinical College of Tartikov Inc. last year alleging discriminatory zoning practices in Pomona to block an Orthodox Jewish congregation from building a dormitory college for rabbinical students and their families.
There has been a great deal of secrecy around the prospective buyer or buyers of Nyack College but sources have told RCBJ that Rockland County for-profit developer Berel Karniol is involved in the purchase and hopes to redevelop the campus for market-rate housing. Sources say Karniol is working with Gabe Alexander, who was presumed to be the original "for-profit" developer who intended to buy the campus but was not identified in Nyack College's application to the Village of South Nyack to amend the existing special permit allowing educational and dormitory use on the campus. The deal, believed to be around $45 million, may involve both entities and it is unclear how the two interests would coalesce.
A buyer who intends to use the campus for educational purposes will likely be able to continue the use even if the special permits have lapsed. However, any development or change of use will require variances, zoning changes, or a new special permit.
Read More at RCBJ.com