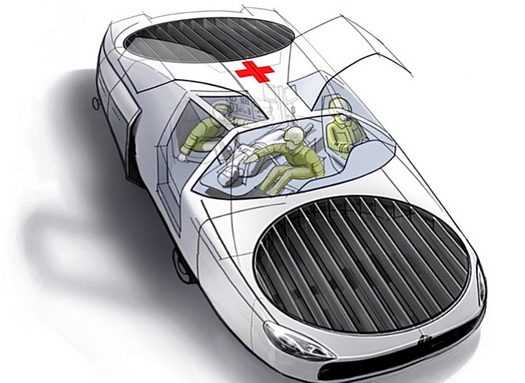 by Monsey.info
Hatzalah divisions across the globe are known for their care, professionalism, and fast response. Soon they may be known for the using flying ambulances as well.
According to the Journal of Emergency Medical Services, Urban Aeronautics Ltd. has recently signed an agreement with Hatzolah Air to develop, produce and market its CityHawk aircraft for emergency medical service, company executives announced.
The CityHawk is a "revolutionary" vertical take-off and landing aircraft without external wings or rotors, making it possible to "fly anywhere," and "land anywhere," making it uniquely suited for fast emergency response, even in densely populated cities.
"We are excited to partner with Hatzolah Air on the development of our CityHawk EMS vehicle," said Rafi Yoeli, CEO of Urban Aeronautics. "Its compact size will enable it to land in the middle of a busy city street, making it a perfect fit for medical evacuation missions by dramatically decreasing the time it takes to arrive on-scene, treat and transport sick or injured patients to appropriate medical facilities."
The concept CityHawk would accommodate a pilot, a patient plus companion, two EMT personnel and life support equipment.
CityHawk is planned to complete its development and FAA certification for emergency use and be ready for production within three to five years.