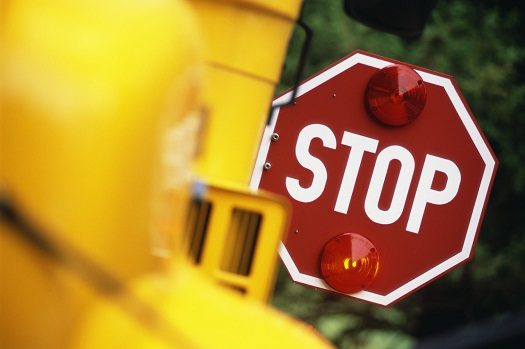 by Monsey.info
It's the law, until it's inconvenient.
Parents in North Rockland School District have discovered this after the district refused to accommodate for different bell times at a local Jewish school, opting instead to drop a six year old off at school an hour and a half early.
Parents of one six year old child noted the time discrepancy prior to the beginning of the school year, and alerted the district to what they believed was a "technical error".
"It seems he may have been confused as attending the middle school," the parents wrote in an email to the district.
Concern with the timing discrepancy was heightened when the school advised that they would not have a safe location for the child to be until the elementary school bell time.
The districts response was that it was not an error, as the district was only going to be providing a single bus time for all the children going to that school. Rather they believed that they are being fair and accommodating by providing the early times for all.
In their response, the district wrote that "The earlier time IN is being provided for the older boys and the earlier time out is being provided for the younger boys."
The transportation law which governs the transport of children to and from the schools says that "The Rockland School district needs to accommodate, so that the child arrives on time & leaves when peers leave."
Education law Section 3635 Transportation(1) states that "Sufficient transportation facilities shall be provided by the school district for ALL the children residing within the school district and from the school they legally attend, who are in need of such transportation because of the remoteness of the school to the child or for the promotion of the best interest of the child."
The parents of the children believe that this is an issue of safety, and have implored the district to "rectify this safety matter as soon as possible."