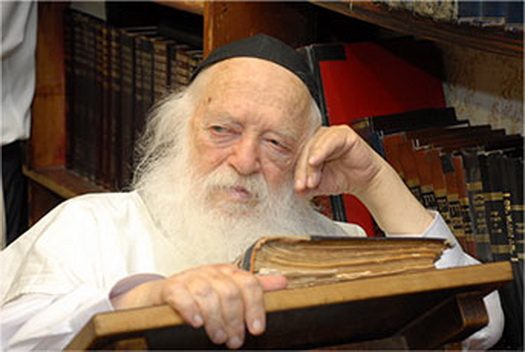 Rabbi Chaim Kanievsky, a leading figure in the haredi community in Israel, has been diagnosed with the coronavirus, the rabbi's aides reported Friday morning.
The 92-year-old rabbi is said to be in good condition.
"Following a change in the measures of the rabbi's body temperature, the rabbi was tested and has found to be positive for the coronavirus," Rabbi Kanievsky's aides said in a statement.
"The rabbi feels good at the moment, and will continue his usual study schedule – under close medical supervision, of course."