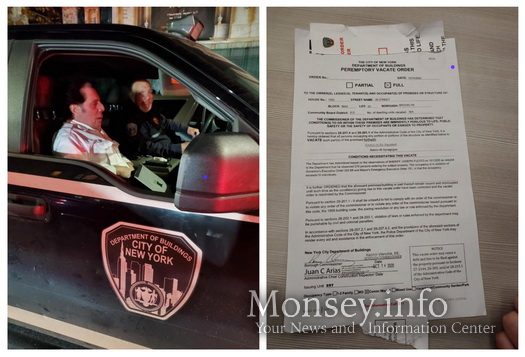 by Monsey.info
The Bobover Shul on 49th street and 14th Ave in Boro Park was the first shul to receive orders to close by the City of New York over COVID-19 restriction violations.
According to Kol Bobov, the shul received a full vacate order after NYC Department of Buildings Inspectors sat in their vehicle outside of the Shul on Wednesday. The Inspectors, who were allegedly themselves were not wearing masks, counted how many people entered the shul, then posted a violation on the door.
According to the violation, the inspectors observed 379 people entering the shul, violating Governor Cuomo's executive order which allows a maximum of ten people to congregate.
Many in the Boro Park community have expressed outrage over what they term is Cuomo's targeting of the Jewish Community.