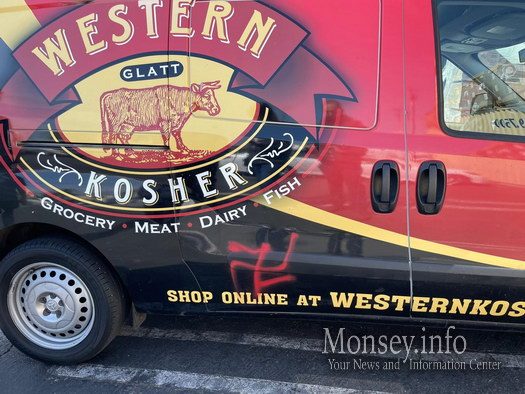 by Monsey.info
A Los Angeles Jewish community was targeted again with anti-Semitic graffiti this week when an unknown person painted swastikas on a shul and Jewish-owned businesses Tuesday.
The disgusting "tagging" is highlighted due to the suspicious timing, just days before Jews across the world commemorate the victims of the Holocaust on Holocaust Remembrance Day.
The community, which has been the victim of "Free Palestine" graffiti before, found the swastikas sprayed on the Babe Sale Sefardic Congregation and all along the 400 block of North Fairfax, Los Angeles.
The swastikas were sprayed in red paint and were found across at least five surfaces, including the shul wall, a loser supermarket delivery van, and a trash bin.
The same shul was previously vandalized in September of 2019 with large letters saying "Free Palestine".