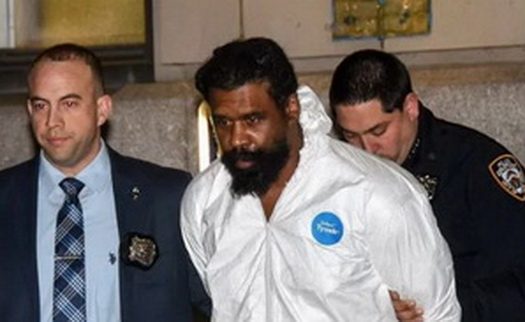 The mentally ill man accused of a horrific 2019 machete attack on Jewish people celebrating Chanukah in Rockland County is unfit to stand trial and faces indefinite confinement at a mental institution, court filings revealed Wednesday.
The government conceded in a Manhattan Federal Court letter that eight months of mental health evaluations and treatment of Grafton Thomas had been unsuccessful.
Thomas, 38, was charged with barging into the celebration at a rabbi's home in Monsey, N.Y. on Dec. 28, 2019 and declaring "no one is leaving." He hacked five people with an 18-inch machete, authorities said. His most gravely wounded victim, Josef Neumann, died after three months in a coma.
Read More at New York Daily News