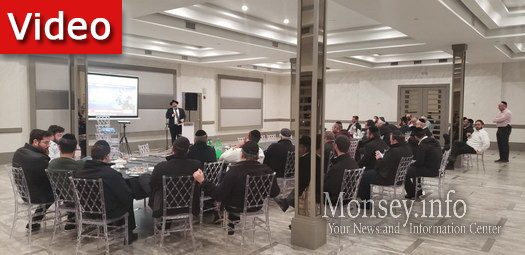 by Monsey.info
Members from Rockland Hatzoloh gathered together to hear words of inspiration and chizuk from renowned Rabbi and lecturer Rabbi YY Jacobson.
Rabbi Jacobson took the time to speak on the great sacrifice and responsibility it is to be a Hatzoloh volunteer, and the honor of the community to join financially in helping the organization.
Rockland Hatzoloh has launched a parallel campaign with the Hatzalah-Thon, with a stated goal of $1 Million. As of the publication of this article, over $220,000 has already been fundraised.
Don't miss this great event, and don't forget to donate to Hatzalah of Rockland County by clicking Here
Follow the Hatzalah-Thon campaign here on Monsey.info with breaking updates and releases.