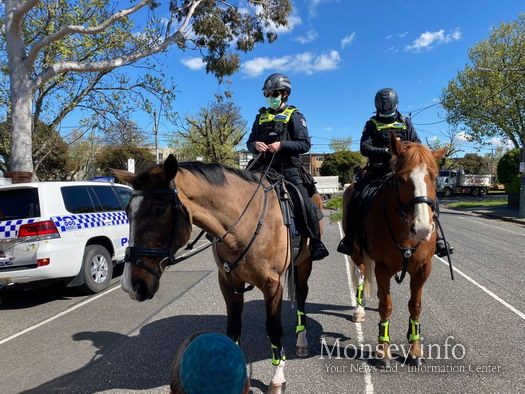 by Monsey.info
As previously reported on Monsey.info, a strong push by the international Jewish community to have the Australian State of Victoria to allow for Minyanim on Yom Kippur was denied, but the failure has a silver lining.
In an almost unprecedented show of Unity, chief Rabbis, Physicians, and Jewish leaders wrote letters to Premier Daniel Andrews imploring him to help make the minyanim possible. Despite the apparent failure to change his mind, the unified and from Jewish communities across the world speaks volumes.
"We are deeply dismayed by reports from constituents in Melbourne about the draconian restrictions – for all practical purposes, the absolute ban – the Victorian government has imposed upon communal prayer gatherings in synagogues or even in outdoor settings," wrote Agudath Yisroel of America, one of the most powerful Jewish organizations in the US today. "We recognize, of course, that these restrictions are intended to minimize risk of further spread of the COVID pandemic. With all due respect, however, we implore the Victorian government to appreciate the centrality of communal prayer to the practice of the Jewish faith, especially during this High Holiday season, and to work with Jewish community leaders to devise a system of allowing for Jewish communal prayer without jeopardizing the health and well-being of worshipers."
In a letter signed by nearly all of Melbournes Orthodox Rabbis and multiple physicians, the community wrote that "We understand and are fully aware of the severity and potency of Covid-19. Last year, when the global pandemic was showing the first signs of infiltration into Victoria and Australia, we were proactive and closed our Synagogues on 19th March 2020, as an extra precaution. This was a week and a half before the government's mandated restrictions to close places of worship, which began on the 28th of March 2020. Thank G-d, our communities have been virtually Covid-free for 18 months. As a result of our encouragement, our communities have one of the highest vaccination rates – with the vast majority of our over-40s fully vaccinated – at a higher rate than the general community. Yom Kippur is the holiest day in the Jewish calendar. For Orthodox Jews, this is the one day in the year that almost every Jew in the world would attend Synagogue without fail. Our members could not fathom the idea of not praying together on this day. The importance, and obligation, in Jewish law and custom, of praying together as a group is beyond the scope of this letter. Suffice it to say that many of our members are still agonising from last year's closure of our synagogues during the high holidays and festival days, especially from being prevented to attend a formal and proper Yom Kippur service. There is a very real emotional and psychological impact that will leave a lasting toll. We cannot overemphasise the centrality of Yom Kippur, and the tone it sets for one's entire year. We also pray for our families and the wellbeing of our country, which is the protection from Above that we all need, especially during these difficult times."
Other letters came from figures such as Chief Rabb of Russia, Rabbi Berel Lazar, and Israeli Chief Rabbi Rav Yosef.
Such a unified front to assist a single Jewish community shows the incredible achdus and caring that even one struggling community ignites in klal Yisroel.
RAA

LetterRavYosef

LetterRabbisMelbPremier13921

Letter-to-Premier-Daniel-Andrews-CCs-9.10.21