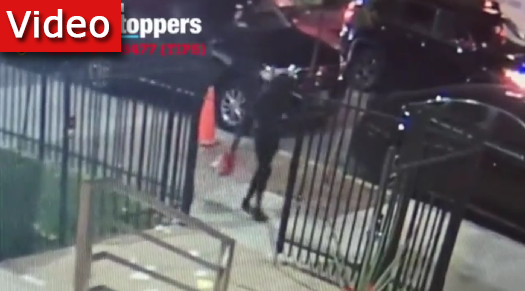 by Monsey.info
An arson attempt outside a Flatbush Yeshiva was successfully prevented Thursday thanks to an alert security guard.
According to the NYPD, a woman was seen pouring gasoline in a line in front of the Yeshiva of Flatbush before setting it alight around 7:30pm Thursday.
A building security guard noted the woman's actions and doused the flames before they could do any damage.
The police were called and are investigating the incident.
WANTED for AN Arson in front of 1609 Avenue J (Yeshiva of Flatbush) . #Brooklyn @NYPD70pct on 10/14/21 @ 7:27 PM an unidentified female poured gasoline in front of the Yeshiva and lit it on fire Reward up to $3500Seen them? Call 1-800-577-TIPS Calls are CONFIDENTIAL! pic.twitter.com/xiqmmnajgy

— NYPD Crime Stoppers (@NYPDTips) October 15, 2021